Out-of-the-box solution seeker. Creativity catalyst.
ELEGANT DESIGN WITH A MARKETING FLAIR
We each know a thing of beauty when we see it. It may be the elegance in its simplicity. It may be the tone of a phrase or a shade of a color. When it comes to design, we each bring our own lens from which we see the world.
The challenge is in pulling a vision from one's mind and giving it life, depth, and form. And doing so in a way that meets your clients where they are and transport them to where they want to be. Their best selves, their best lives, their dream fulfilled—by you.
This creative challenge is where my team and I excel. We work to understand your goals and create a brand, a site or a digital strategy to help you succeed.
We marry art and technology to help you grow your business.
Our goal is to have you be proud to share your brand with the world. Your website should delight you every time you look at it.
We want you to feel aligned with your marketing, and empower you to reach your goals through optimization and automation.
We'll train you on the tools so that you can make changes yourself so you're not chained to hiring someone to do it for you (unless of course, you'd like someone to do it for you, which we'd love to assist).
In order to provide the highest level of service, we only work with a select number of clients each month—those who we are truly a perfect fit.
We genuinely care about you, your customers, and your goals. We pride ourselves on always delivering the best for you and your clients.
If you're ready to grow your business, refresh your website, and start serving many instead of 1-to-1, you're in the right place.
We invite you to complete the short form here to start the process. Let's chat about your business and your vision for growth.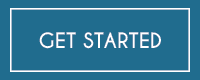 About Julia McPherson, designer + automation expert
Julia McPherson is the founder of Innerspace Marketing, a boutique web design and marketing automation firm.  She's a Certified ONTRAPORT Consultant, and has over 16 years in marketing, automation, and web/graphic design. She loves helping business owners gain more time, with less headaches, through design and automation.