Make the Most of ONTRAPORT
Innerspace Marketing offers several types of ONTRAPORT certified consulting packages to fit your needs. Our goal is to help small business, like yours, automate their business and marketing processes so you can have more time to live the life you desire.
If you are wondering if ONTRAPORT is a good fit for your business, we invite you to

have a free discovery session with to discuss where you are in your business today, and where you want to be.
Together, we'll map out your current processes, and discuss what you could do to enhance and nurture your business. This goes beyond just getting you up and running in the system–these plans are the automation key to elevate your business to the next level. ONTRAPORT is the same system used by 6 and 7-figure guru businesses across the web.
We offer several different ONTRAPORT consulting packages, depending on where you are in your process. The first step is to click the "Get Started" button and complete the form. Next, we'll review your answers and schedule a call if we're a good fit and in alignment with your project dates.
SPECIAL OFFER
Purchase ONTRAPORT with our partner link, and you are eligible for up to 5 additional consulting hours added to your package purchase, a $450 value. There's a minimum requirement of 5-purchased hours ($450) to take advantage of this offer.
Migration
This is a getting started package that includes migrating your leads into ONTRAPORT, setting up your system sequences, reviewing and/or creating new emails as needed, creating landing pages, and full testing.
The base price for this package is $1,500 and may be customized to your needs.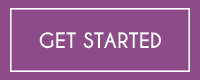 Management
Get the most out of your ONTRAPORT. This package may include creating new sequences, streamlining or finding gaps in existing systems, or training you on what you want to know in ONTRAPORT.
Monthly support retainers range from $450 – $1600 depending on the project requirements.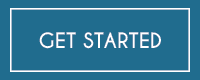 Membership Websites
Membership websites are our specialty. From exclusive dripped content model to an ongoing, full access evergreen model, I can design a website that matches your brand, assist in landing page creation, and payment processing.
The base price starts at $5,000 and may be customized depending on the complexity of your project.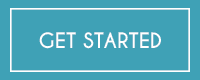 Innerspace Marketing is a game-changer for anyone looking to build, develop, or optimize their online business, sales funnels, or membership sites. Julia's professionalism, results-oriented, and design-minded approach are a breath of fresh air.
She was able to take me from having a heap of websites cobbled together with duct-tape and barely-functioning sales funnels to a professional (enviable!) online presence with streamlined funnels that WORK, are beautifully designed and branded, and filled with insider tricks of the trade. I always trust Julia to lead me in the right direction, and hiring her has undoubtedly proven to be the best investment I have ever made in my business.
Alanna Kaivalya, Ph.D.
I consider Julia my angel from heaven who literally saved my sanity, and my business. She is my go-to person on everything I do – I consider her my most trusted partner in my business. She is smart, thorough, and never misses a step – both Ontraport and Julia are the nucleus of my business and I couldn't do it without them! Since I hired her, she's helped me earn over $100k in sales from my first course, and we've already developed and a launched a second course, which earns wonderful revenue.
Getting the right tools and the right people behind your business is key to success – don't put off sophisticated tools and resources because you think you're not ready. Do it before you're ready – you'll save yourself thousands of dollars in the long run and emotional distress! Hire Julia (but just don't take her away from me!)
Lindsey Ellison
Julia McPherson and Innerspace Marketing is absolutely incredible (and now something that I can't imagine living without). From our very first meeting, she took the reigns of a project that needed to be tackled. And fast! She took such a weight off my shoulders. I swear Julia has added years to my life span as she's always willing to roll up her sleeves and tackle the backend. I would enthusiastically recommend Innerspace Marketing to anyone looking for a pro.
Bianca Gignac
I was new to ONTRAPORT and nervous about building our site and integrating it with the ONTRAPORT platform. Also, we use the integration with ONTRAPORT in a highly unusual, unique way. Because of this, I had real reservations about anyone really understanding what we were looking to accomplish, far less being able to pull it off!
We were introduced to Innerspace Marketing by ONTRAPORT. As a certified ONTRAPORT partner, Innerspace Marketing were suggested as highly qualified in integrating our membership website build with the Ontraport platform.
Julia's responsiveness and willingness to go the extra mile is a huge reason that we are so happy with the results. She has been willing to take the time to understand what we need and equally willing to find ways to implement that even if that is not "by the book". She has made easy to follow tutorials to help us at our admin end which is also huge for us.
We were able to launch our site integrated with ONTRAPORT ahead of our partner company's launch event. This was incredible. The site and platform have been incredibly well received! The sales pages are beautiful and work flawlessly as do all the desired aspects of the system.
We are extremely grateful for that referral suggestion from ONTRAPORT, as Innerspace Marketing proved to me more than capable of that integration, including our non-standard demands on that system. The willingness to understand, resolve and implement those demands in such an elegant, functional system was superb. The timely manner in which that was accomplished was incredible.
I would highly recommend Innerspace Marketing for any of your website needs, especially if you are integrating with ONTRAPORT.
Andrew Smith